introduction
If you're looking for affordable true wireless stereo headphones, check out the Realme Buds Air 2. There is virtually nothing wrong with these headphones and a long list of things that are okay.
To € 49.99 / INR 3,299 (regularly less), you get a full list of perks – active noise cancellation, 25 hours of playback, Bluetooth 5.2, low latency gaming mode, wear detection, a compact form factor, and most importantly – great sound.
Unpacking and Features
The Realme Buds Air 2 comes with a single USB-A to USB-C cable, 2 additional pairs of rubber tips (S / M / L) and the case.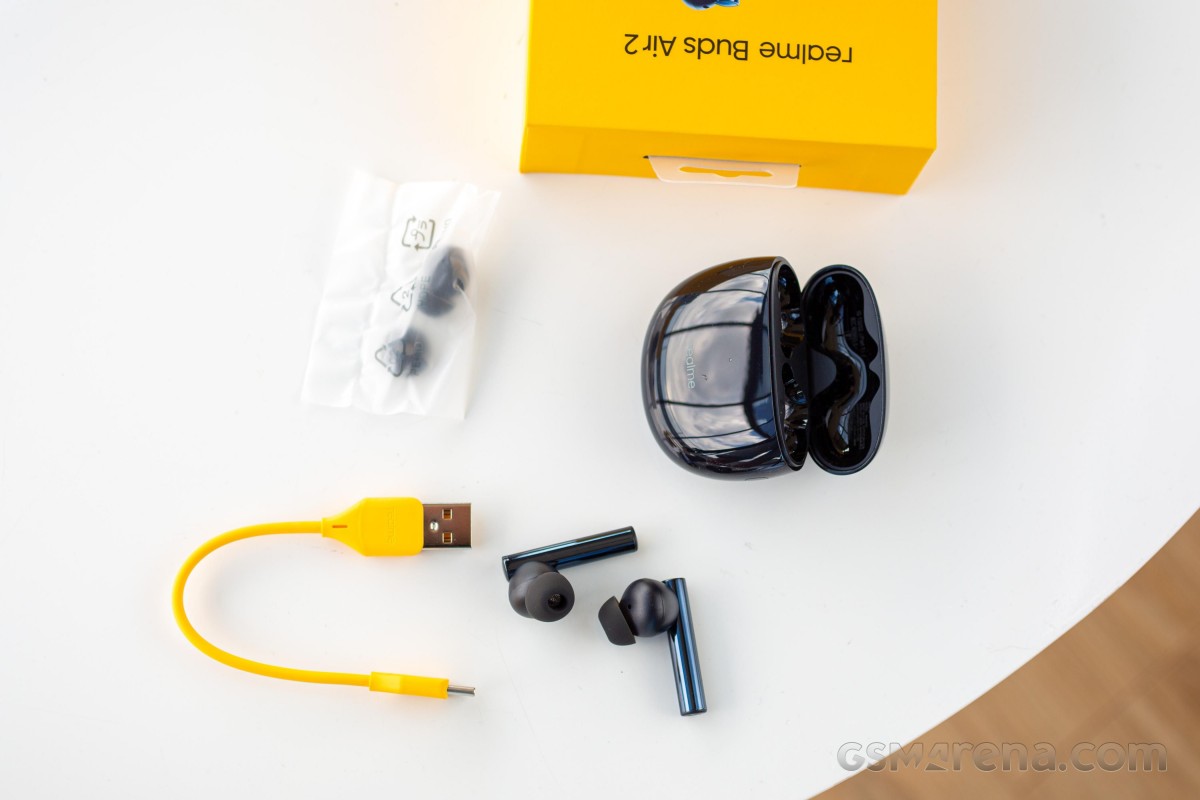 The headphones themselves are in-ear and isolate outside noise better than, say, an open-ear design like the Huawei Freebuds 4 or the 2nd gen Apple AirPods.
TWS headphones are among the most compact and discreet. They are also among the few to adapt to both women's and men's ears.
Each bud has smart detection sensors, which pause whatever is on when you remove the buds from your ears. The sound will restart after the headphones are replaced.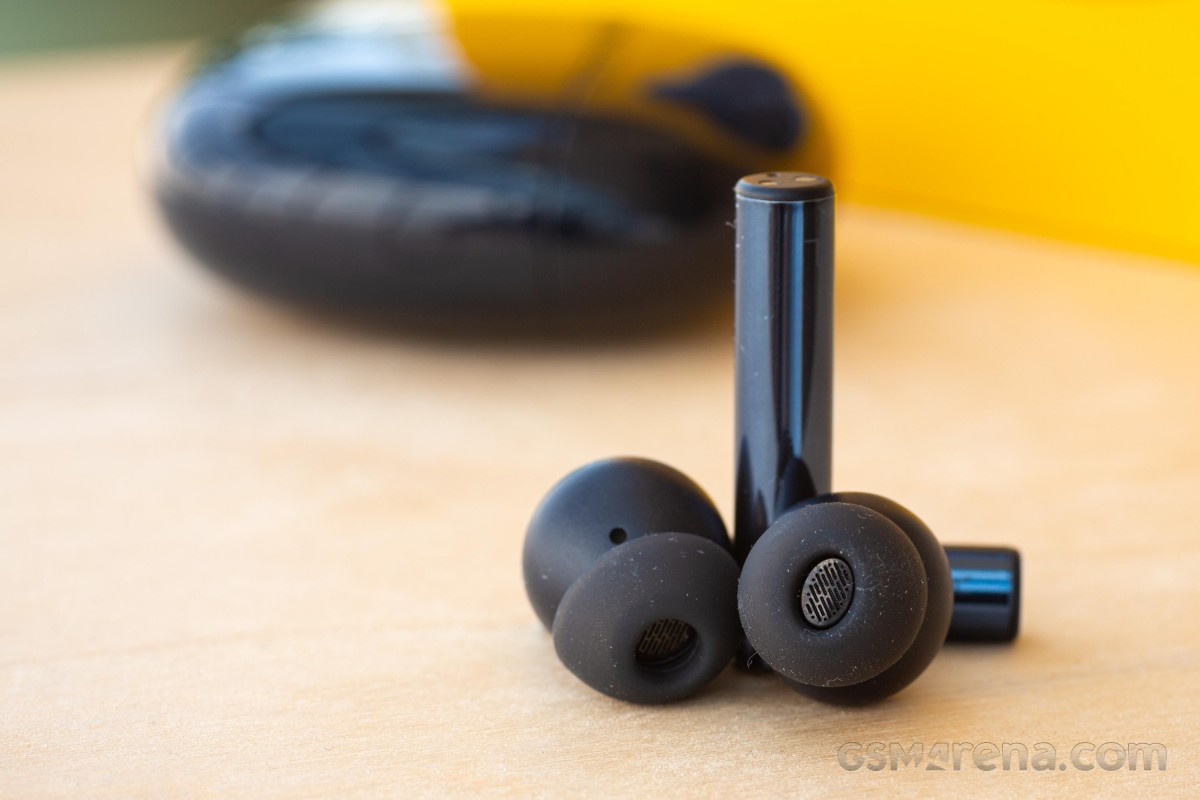 Training fans will appreciate the IPX5 rating of the buds, which means they are sweat resistant and will handle a bit of rain without a problem. Remember to keep the case dry.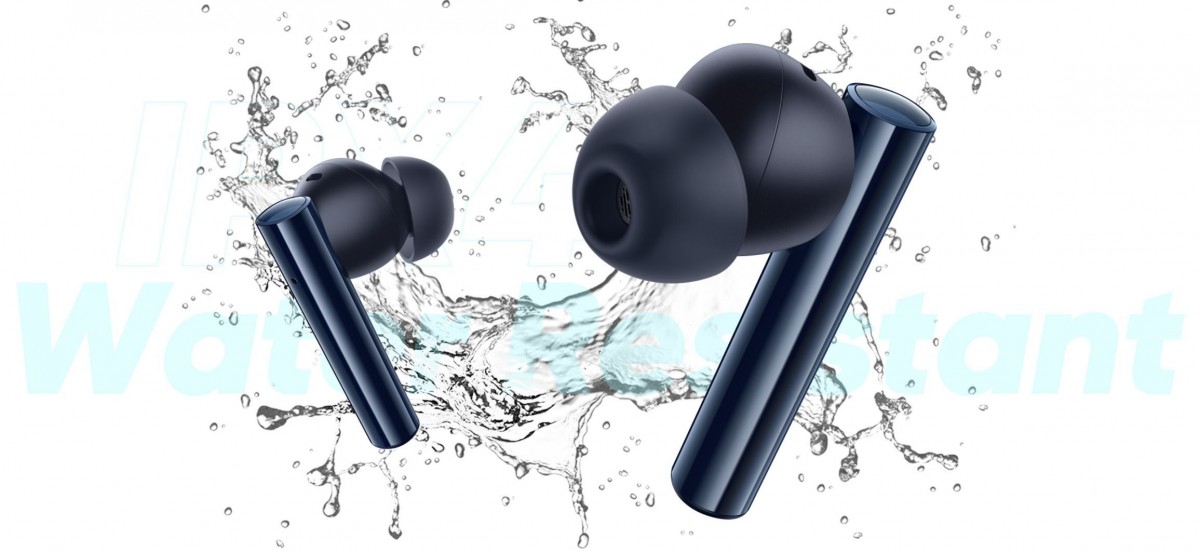 Speaking of the case, it has a reset button and a USB-C port for charging. There is no wireless charging, but you shouldn't expect it at this price.
The case is all black and shiny. It is very prone to fingerprints and gets greasy and oily every few days. Another little complaint we have is how hard it is to get the buds out of the case – the magnets that hold the buds in the case are strong and there is hardly any place to grab and pull them out.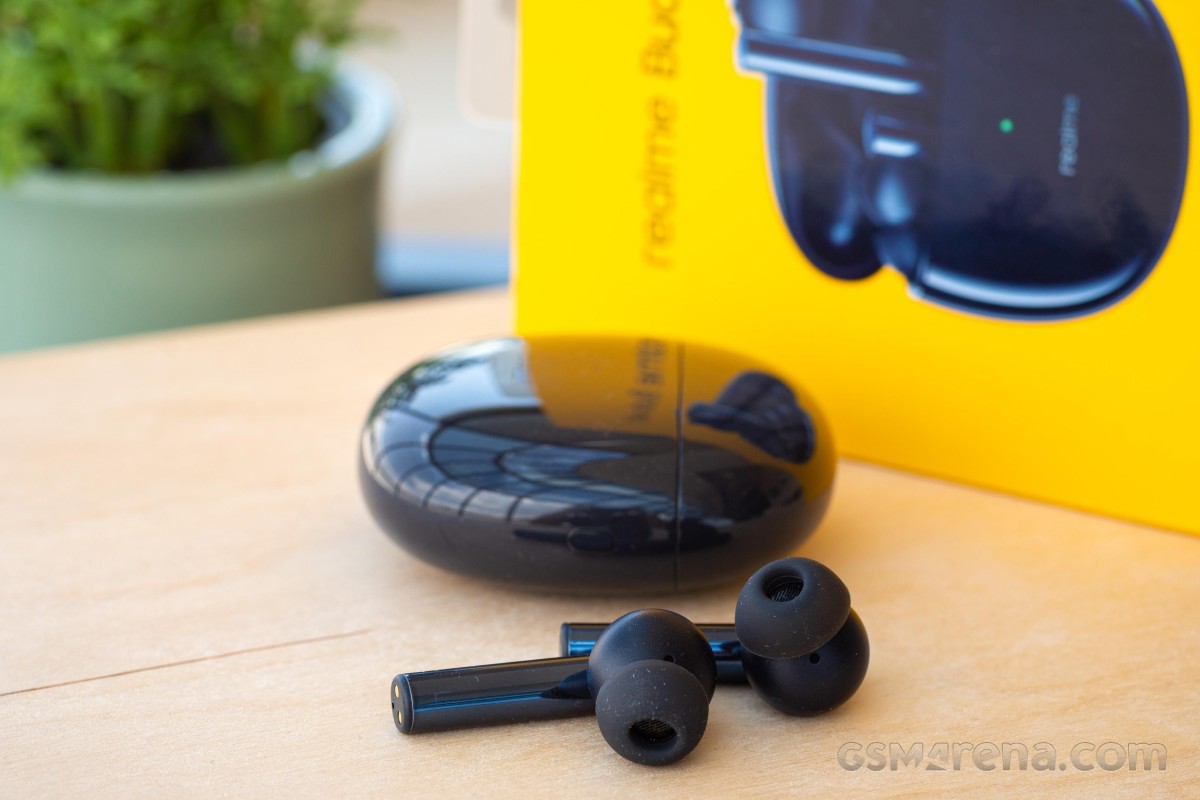 The Realme Link app is the perfect place to control the Realme Buds Air 2. But be sure to choose a location that sells the Buds Air 2 when setting up the app, otherwise they won't appear in the device list. supported.
The Buds Air 2 supports Google's fast pair with Android phones. When you connect them, the Realme Link app will show a widget with the case battery and each bud.
This is where you can switch between Normal mode, the self-explanatory noise cancellation and transparency mode, which amplifies the sound of your surroundings so that you can interact with them or with people without removing the headphones.
You can choose which sound profile to use with the Bass Boost + options, which turn the music into a mushy mess; Bright, which attenuates the bass and increases the mids and highs, without growling or squealing; and Dynamic, which you should use by default.
Realme Link lets you customize touch controls for each bud. By default, you can double-tap for play / pause, triple-tap for next track, and long-press both buttons to switch from ANC mode to Transparency mode. But the app allows you to set custom controls per button, so you can double-tap the left button to go back to the previous track and double-tap the right one for the next track.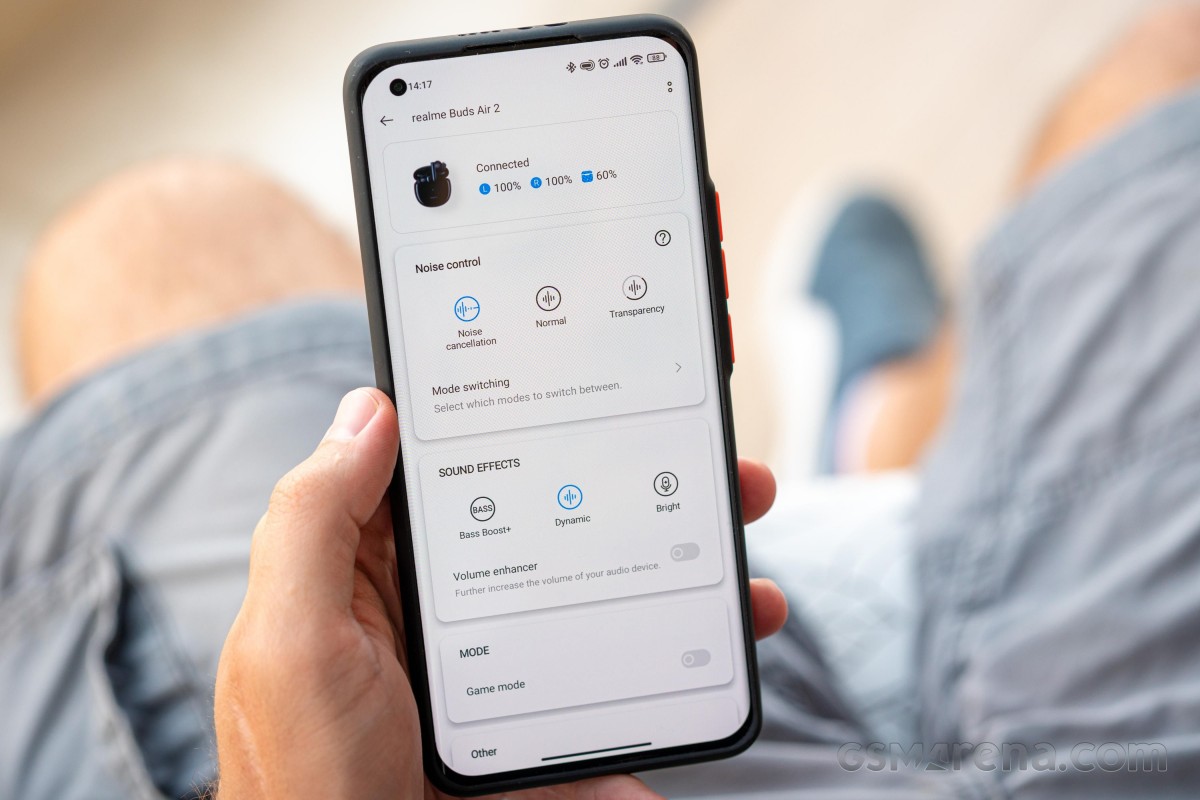 Now let's come to the super power of the Realme Buds Air 2 – Volume Booster. When you turn it on you receive a warning of possible hearing damage and if you accept it the Realme Buds Air 2 becomes the loudest earbuds you've ever heard.
Of course, the distortion becomes evident in most songs, but the sheer volume of these heads in this mode is insane. Think of it as a super power that you shouldn't be using every day, but a must have just in case you need it.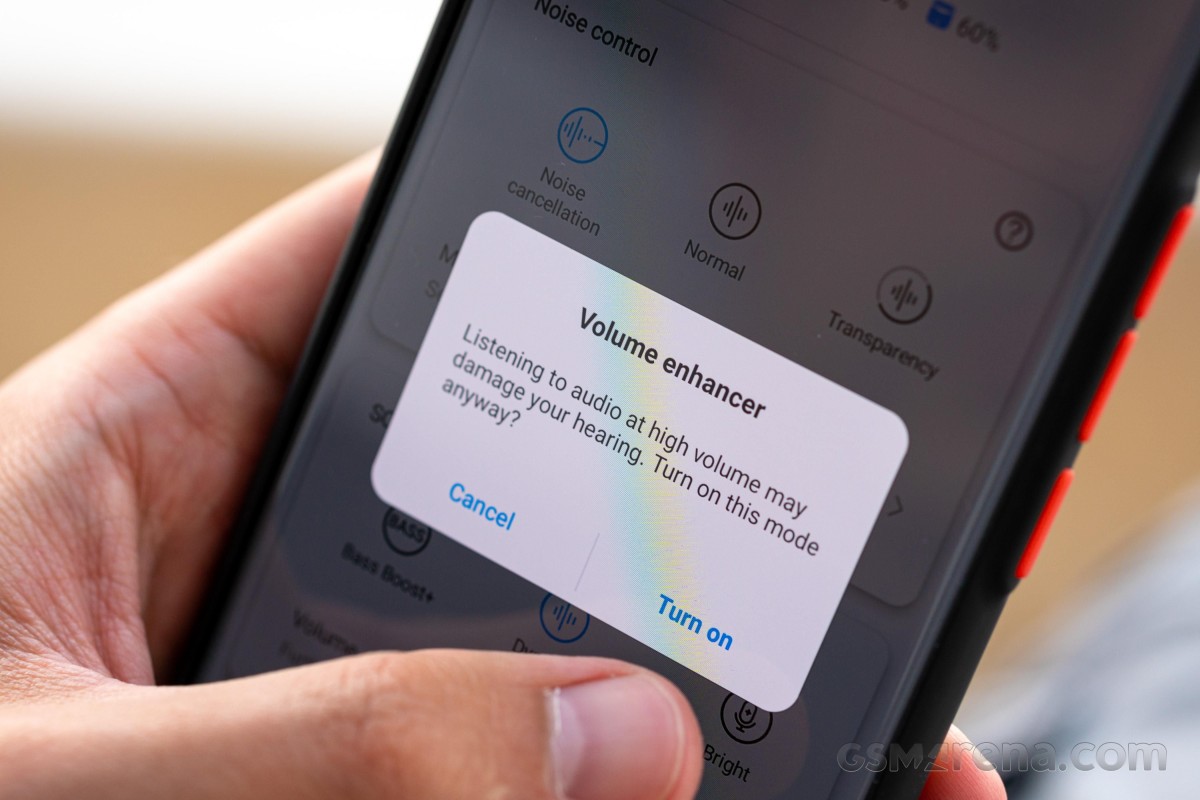 The Realme Buds Air 2 comes with Bluetooth 5.2 which is slightly better than Realme's other TWS headphones. There is also a game mode, which allows low latency transmission of 88ms during game sessions. You will need to activate it in the app.
Sound quality, active noise cancellation and battery life
The Realme Buds Air 2 has a 10mm "Bass Boost" sound driver which provides quality sound. I tested the Buds in Dynamic mode, which gave the best balance.
You can expect the fan-pleasing bass and mid-heavy sound that is typical of this type of product and that's not a bad thing. There is a lot of volume and a lot of character to the sound coming from the Buds Air 2.
The mids and highs are the most dominant and can become a bit dominant in specific songs at maximum volume. The bass is well controlled and discreet. Under no circumstances should you activate Bass Boost + mode as it ruins the balance and produces a muffled, growling sound.
When it comes to extended periods of wear, the Realme Buds Air 2 are the best in-ear headphones this reviewer has ever tested. They are very light and they sit securely without causing pain with prolonged use.
Combined with excellent microphone quality, ease and comfort of use, the Realme Buds Air 2 are perfect for phone calls.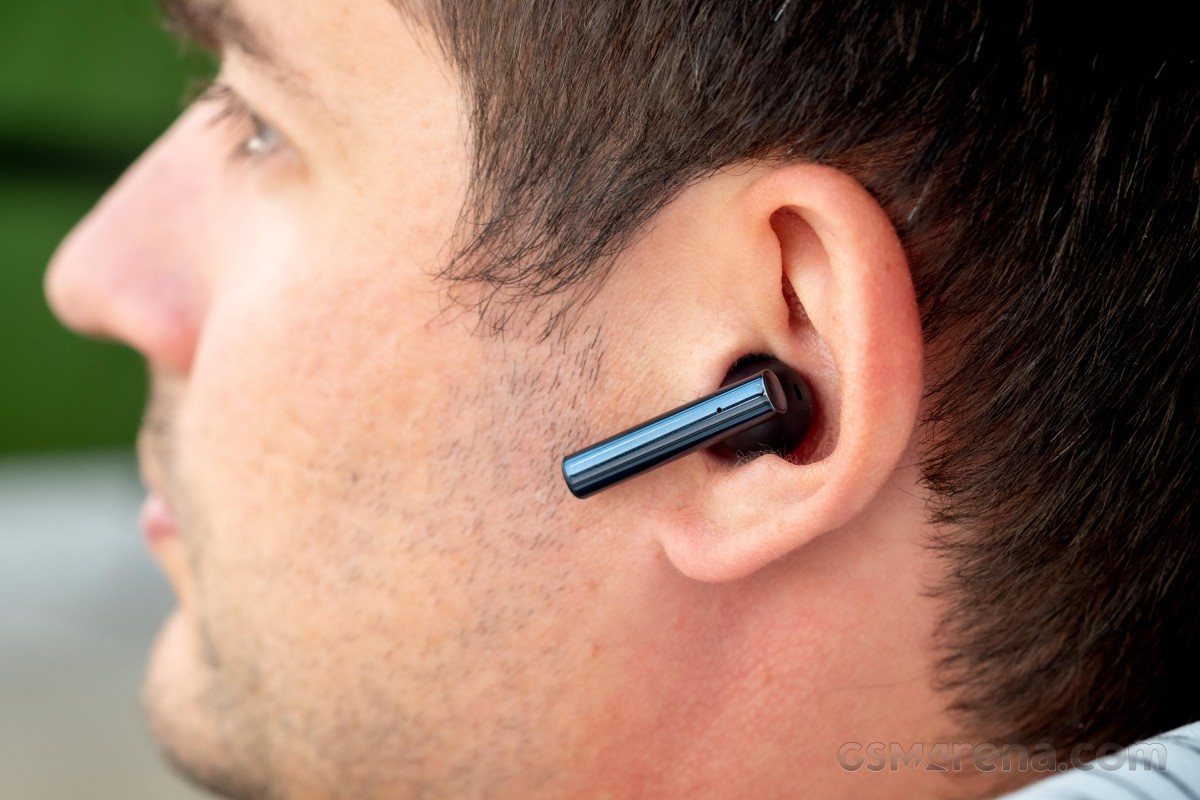 Active noise cancellation is rated up to 25dB – this is the only place the Realme Buds Pro beat the Air 2s, as they're rated up to 35dB.
The Buds Air 2 rely on their custom R2 chip to dampen low-frequency noises like the rumble of an engine on a train, plane or bus, or a fan. The result is not very impressive. Switching from ANC to normal mode results in a palpable reduction in sound initially, but it's nowhere near as effective as some of the other ANC buds we've tested.
Even the constant noise like a vacuum on a Saturday remained mostly audible. I have this test where I gently rub my fingers near my ears – if I can hear the sound well enough, then the noise cancellation is not very effective. I don't hear it with something like Samsung's AirPods Pro or Galaxy Buds Pro, or Sony WF-1000XM4. But these all cost four times as much as the Realme Buds Air 2, so that's not a fair comparison.
Let's leave it there: ANC is effective at reducing sound, but not to the point of being overwhelming.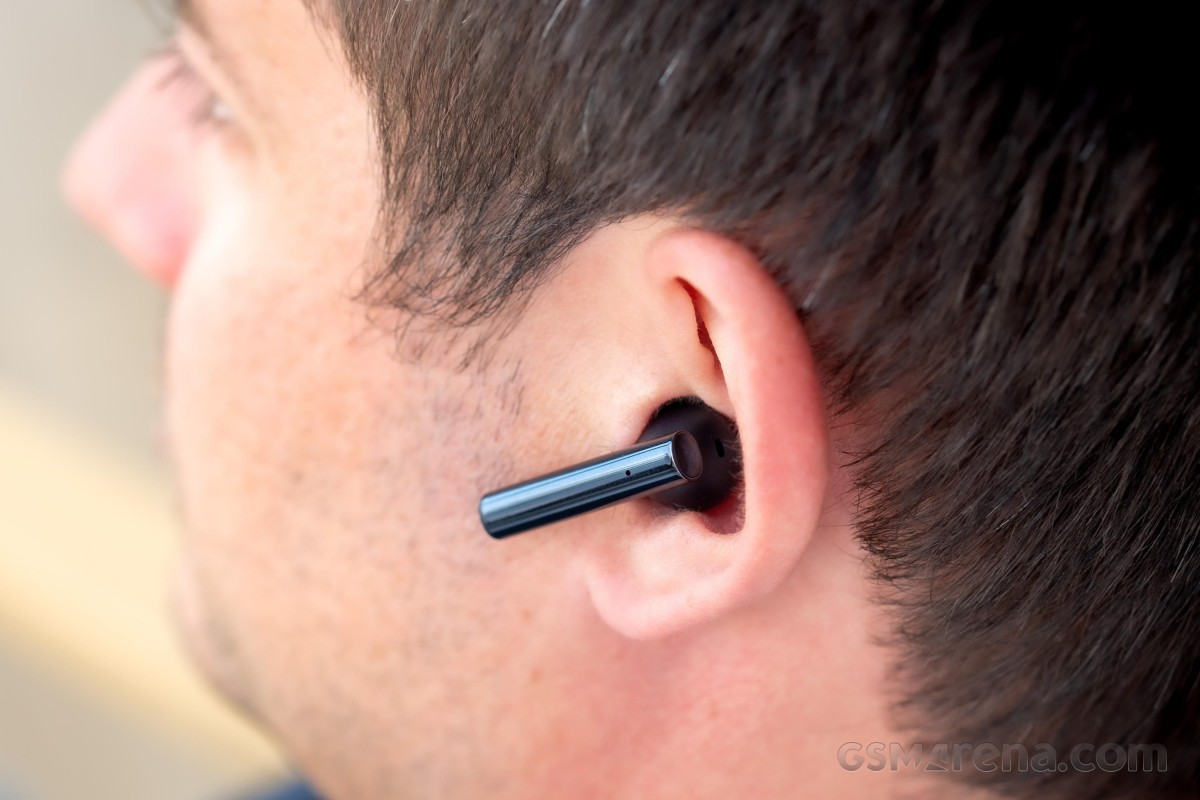 The battery life is excellent. With the ANC turned off, I had just over 5 hours of constant music playback at 100% volume. Realme claims up to 5 hours with ANC off and AAC quality on at 50% volume, which I exceeded at 100% volume – impressive.
The case charges heads about twice from nothing to full and charges itself in about 1.5 hours.
Should you buy Realme Buds Air 2?
There is no reason why you shouldn't. These are by far the best buds released by Realme. They sound great, they are very loud as is and come with an extremely loud mode. They're also some of the most comfortable in-ear TWS pairs, and they can last for hours.
But more importantly, the Realme Buds Air 2 hit a level well above its pay tier. They are cheaper than the Realme Buds Pro and for the most part offer equally good sound quality and features, if not better.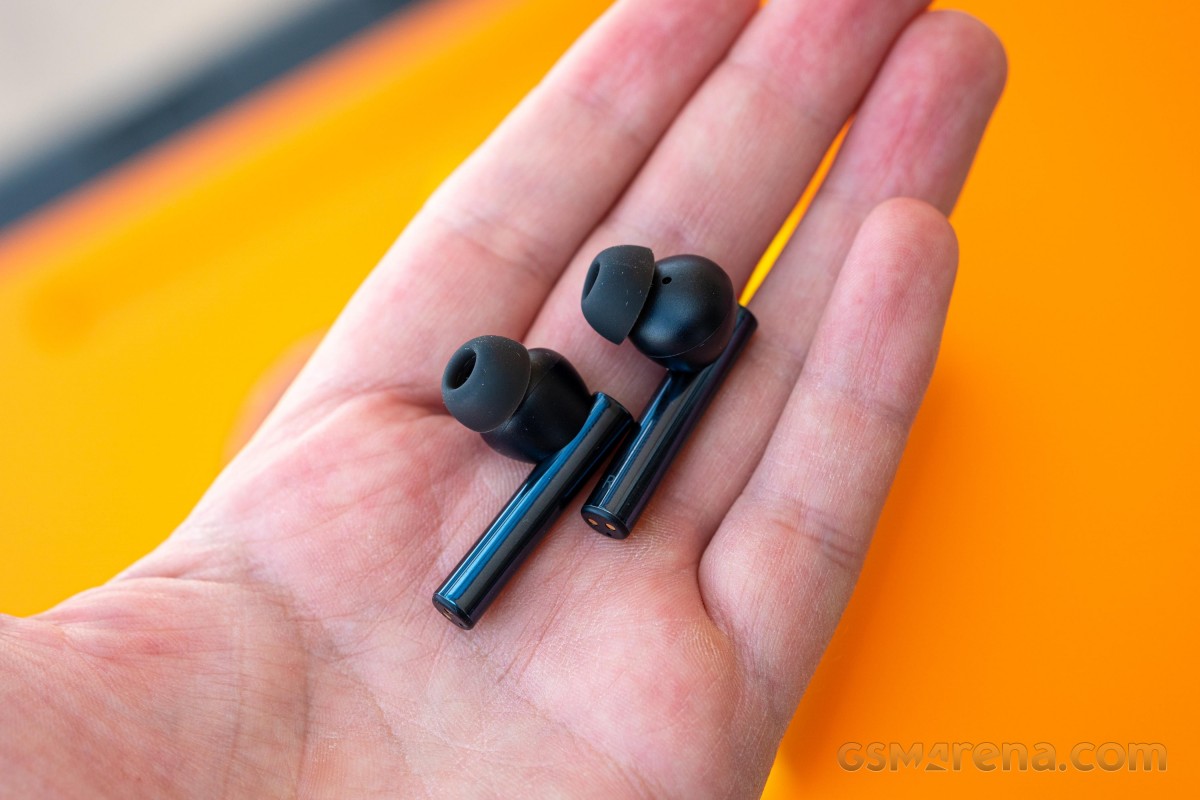 They're also comparable to much more expensive pairs of TWS headphones. For the general user, one who enjoys good sound quality and a list of useful features – the Realme Buds Air 2 does not disappoint in any way.
A solid choice for a good price.
Source link